Announcing Integration With Avalara's AvaTax Solution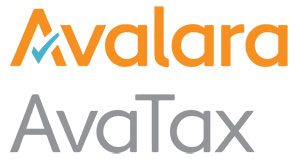 Cougar Mountain Software's Denali Accounting Software customers can now eliminate the complexity and frustration of calculating sales tax for their invoices.
Boise, ID August 5th, 2015 (PRWEB)
Cougar Mountain Software a leading provider of easy to use, smart, and secure accounting software for small businesses and non-profits, recently completed the certification for the integration of their Denali Accounting Software with Avalara's AvaTax solution.
The integration allows Denali customers to utilize the AvaTax cloud-based solution to calculate sales tax amounts on their invoices. AvaTax can calculate sales tax for over 12,000 taxing jurisdictions in the U.S. This eliminates the tedious work and complexity of calculating taxes across multiple jurisdictions and helps businesses focus on their core offering.
"Complicated tax regulations frustrate many of our customers. They want an easy way to manage the complex and time-consuming task of remaining up-to-date on the tax regulations that impact their businesses,"
states Ann Geisel, Product Owner at Cougar Mountain Software. "Our integration with Avalara's AvaTax solution will allow Denali customers to automatically calculate accurate taxes for their invoices."
Integrating with AvaTax is another example of how Denali Accounting Software is improving business processes by keeping information in sync, reducing the need for duplicate entries, and reducing overall errors in our customers' accounting systems. Cougar Mountain Software has recently completed other significant integrations, including Cayan's Genius Customer Engagement System™, a payment processor, TSheets, a mobile, real-time attendance and time tracking solution, and 3dCart, a shopping cart and e-commerce solution that allows Denali customers to build and manage online shopping sites.
Trackback from your site.