Nonprofit Accounting Software
DENALI Nonprofit
Philanthropic Vigor Meets Formidable Security in Denali Fund Accounting Software.
Nonprofits often attract employees that are intensely motivated by the mission of their organization. In some cases, that passion outweighs any qualifications. Because of this, and because organizations that are established to improve the world, aid their local communities, or save disappearing species all foster trusting environments, nonprofits are regularly the victim of fraud. If you haven't already, learn about first-time fraud offenders from our free nonprofit webinar series around fraud prevention. The profile of said "trust betrayers" may surprise you.
Cougar Mountain Software offers an industry-tried and battle-tested accounting solution made specifically for nonprofits. Our nonprofit accounting software includes smart internal controls that allow for segregation of duties and more transparent oversight capabilities.

Forensic Accountant and Certified Fraud Examiner, Denise McClure, discusses what features to look for in your software.
Industry-preferred Internal Controls
Experience Denali FUND for yourself in a personalized live demonstration.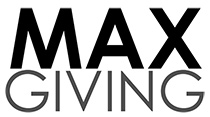 A comprehensive fundraising solution for nonprofits...
Enhanced donor and grant management tools.
---
In developing this Denali FUND nonprofit software, the team at Cougar Mountain Software hoped to solve a handful of "pain-points" plaguing the industry. We've broken them out below:
Problem 1:
Lack of internal controls
How Denali FUND fixes this:
Security: Due to our on-premises solution, our services are always available and will inherit the security of your internal network
User-based roles: Customize user roles to augment internal control processes and allow users to access only the parts of the software you choose

Audit Trail

: Denali's audit trail is tamper-proof, comprehensive, and includes easy-to-use drill down reports to quickly see more detail on system entries
Problem 2:
Organization and control
How Denali FUND fixes this:
Allows unlimited Funds
Ability to set up unique fiscal calendars for each fund
Ability to set up unique

chart of accounts

for each fund
Ability to set up restricted Funds to ensure compliance with grant requirements
Problem 3:
Board visibility of financials
How Denali FUND fixes this:
Easy-to-use board reporting
Ability to create custom reports for different stakeholders
---
Finding the right accounting software can be the difference between protecting the accounting staff's integrity, and watching a vulnerable employee make a hundred-thousand-dollar mistake.
"The initial set up with Cougar Mountain Software was easy, and once the system was up and running, I was thrilled with the results and the detailed reports. I have used and upgraded the software various times, and to this day I'm still extremely happy and quite content. Due to the detailed reports the software is able to produce, we have been able to substantially keep our CPA fees to a minimum. We also use corresponding checks from Cougar Mountain Software for our Accounts Payable and Payroll transactions due to the ease of ordering, consistency, and fast shipping."
Jean, Neale Marine Transportation