Nonprofit Cloud Accounting

DENALI NONPROFIT CLOUD
SECURITY OF ON-PREMISES SOFTWARE
CONVENIENCE OF THE CLOUD
Denali Nonprofit Cloud offers the same built-in security, flexibility and internal controls available in the Denali FUND desktop solution without the need for internal hardware, IT support or upgrade maintenance.
The Denali Nonprofit Cloud solution was developed for nonprofit organizations that require a hosted solution accessible by any computer (Mac or PC) from anywhere there is an internet connection.
Features and Benefits
Unlimited funds, delineations, and bandwidth to handle as many accounts, at as large a scale as is required.
Break-out budgets provide fund by fund detail and allow for easy comparison.
Authorization settings allow for Restricted, Unrestricted, and Temporarily Restricted funds.
Individual user tracking and a tamper-proof

audit trail

are safeguards against fraud.
Separated or combined reports can be customized via additional filters for program tracking with granular fund identifiers.
Get an Online Demo
Ready to see Denali right now?
Let us show you with an online demonstration.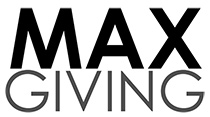 A comprehensive fundraising solution for nonprofits...